---
Giant Coaches Images
Giant Coaches Description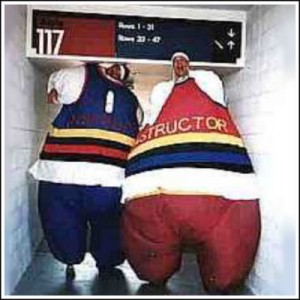 Two jovial Giant Coaches who work out spectacularly with any event. Perfect for fun runs, sports awards and rallying people at corporate events.
The Giant Coaches will amaze you with their energy and infectious humour.
Reasons To Book These Stilt Walkers
The Giant Coaches are unique and fun sports themed event entertainers.
They make a big impact with their look and energetic performances.
The Giant Coaches are highly interactive both verbally and visually.
Biography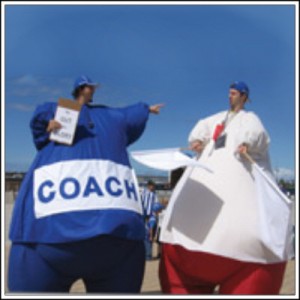 Based in Melbourne and through our sister company Icarus Performance Troupe in Sydney, the Giant Coaches are part of the 'Jolly Giants' range of event entertainers, delivering the energy and comedy for which the act is renowned.
The Giant Coaches perform extensively in Victoria and all over Australia including Melbourne Marathon, RMIT Bundoora Founders Day and Run Geelong . The Giant Coaches are available as a solo stilt performer in Sydney, and as a duo in Melbourne.